The November month is going to start in 3,4 days and the winter has started knocking the door already. According to reports generated by Director General of Meteorological Department this winter is going to be very colder this season because of La Nina condition. Its better to stay ready with these 5 hot drinks for winters because colder the season is more chances of cold related issues.
Common cold brings sore throat, headache, congestion, runny nose, and cough with it and that could remain up to 14 days.
5 must consume drinks
These 5 hot drinks for winters can boost your immunity and prevent you from common cold.
Masala Tea
One of the most loved winter drinks is Masala tea or Masala chai specially when served in kulhar vessel. Its secret ingredients will not only prevent you from common cold but also reduce heart attack or stroke risk, protect bones, regulates blood circulations etc.
Ingredients
You need these 4 spices to make a kadak masala tea:
Ginger
Cardamom
Cloves
Cinnamon
Honey and Turmeric milk
The turmeric has antioxidant properties and honey has antimicrobial properties. Antioxidant properties of turmeric helps in cure common cold and the antimicrobial properties of honey fights some bacteria and viruses relieving cough. It provides relief in lungs related problems.
Ingredients
Turmeric powder
Honey
Milk
Kadha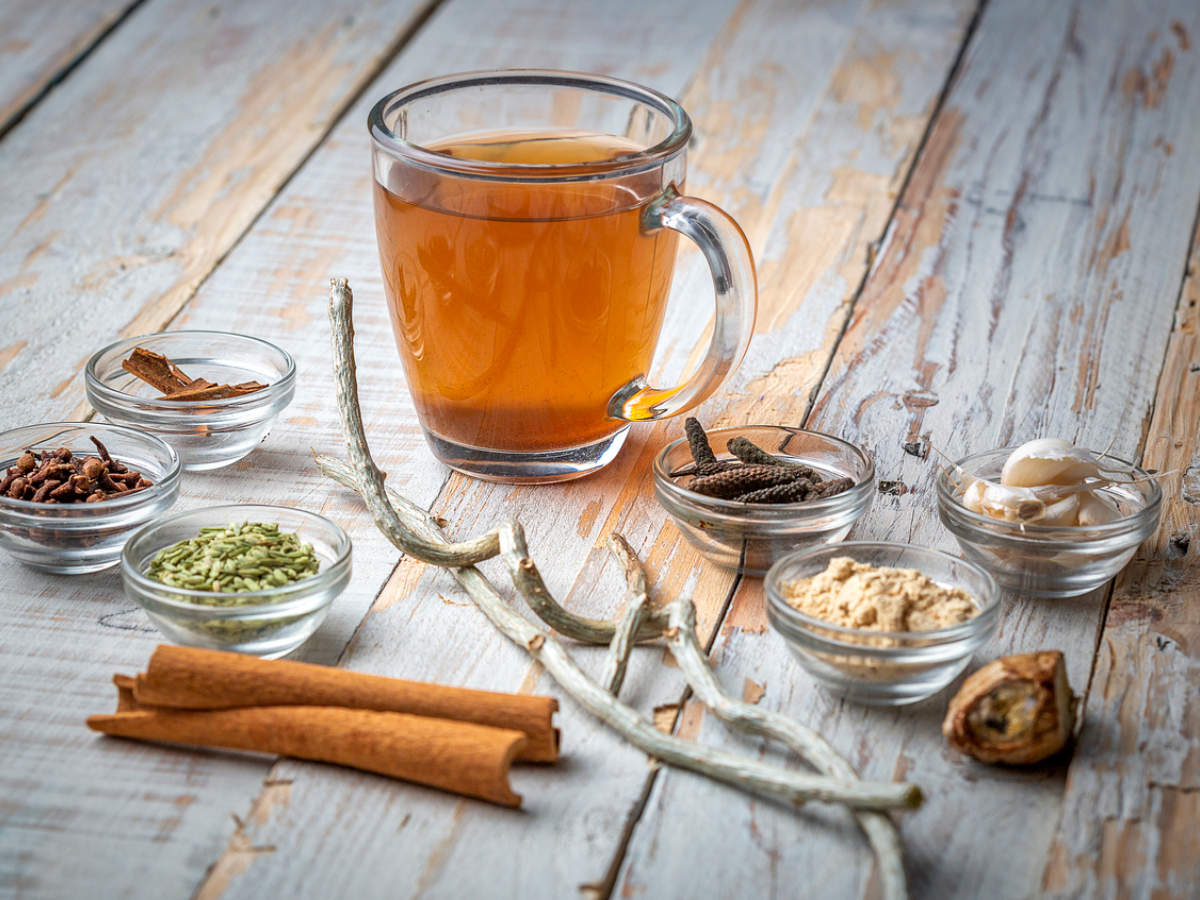 Kadha is an old Ayurvedic remedy to get relief from cold and cough related problems. Throat related winter problems can be cured with it. It includes spices which when boiled in water leave its extract and essential oils which have properties to cure col related problems.
Ingredients
Ginger
Clove
Tulsi leaves
Black pepper
Cinnamon powder
Honey(optional)
Vitamin C
The vitamin C is considered to be very effective to cure the throat infections. Its antiviral and antimicrobial properties help in fighting against any common cold infection. There are many fruits that can be used to extract the juice rich in vitamin C.
Lemon, oranges, grapefruits, Amla, strawberries, kiwi are some of the vitamin C rich food items.
Ingredients
Any vitamin C rich fruit can be grinded with some pepper or ginger for better results.
Luke warm water
This looks rubbish but it is the most simple and easy way to reduce the inflammation in the throat and relieve nasal congestion. There are many benefits of drinking Luke warm water which includes relaxation, better blood circulation, relieve congestion and improve digestion etc.
Ingredients
You just need Luke warm water. Drink it in sips.